As FISITA works to promote excellence and diversity in the advancement of automotive mobility systems engineering and associated technologies, we are committed in our support of 'Women in Engineering' campaigns and member activities. 
From November 2020 we are proud to welcome Mrs. Nadine Leclair as FISITA President.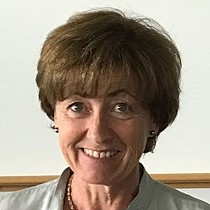 Ms Leclair, who commences her period of leadership of FISITA and its international community of automotive and mobility systems engineers with immediate effect, has a wealth of engineering and leadership experience following a successful career culminating in the position of Senior Vice President, Expert Fellow with Groupe Renault.
She has served in the capacity as President Elect of FISITA for the last two years, working directly with serving President Professor Frank Zhao, who now becomes an Honourable Lifetime President. Click here to read more. 
Take a look at the video where Nadine accepts the role of FISITA President from Prof. Frank Zhao.